DIY Halloween Decor
October 1, 2022
|
Uncategorized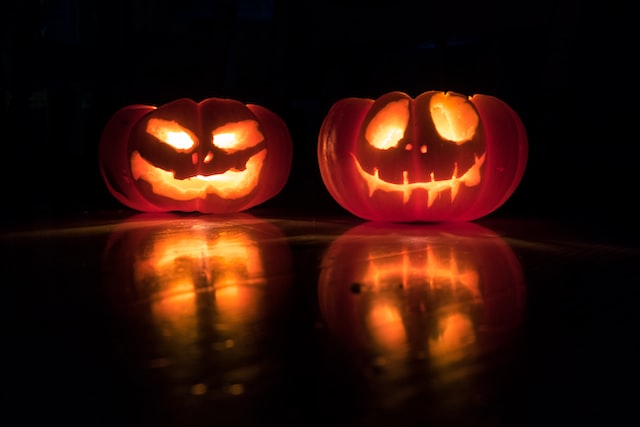 Let's cut to the chase, Halloween is peaking its head around the corner. Well, it's a headless horseman head! With that, there is nothing more exciting than decorating for Halloween. Here are some DIY decorations you can make to get in the spooky spirit! 
Delightful Devilish Handsoap- Buy some hand soap from the Dollar Store, and fill it with a few plastic spiders or festive confetti for an ominous touch.
Make A Pumpkin Vase- Turn your pumpkin into a vase for a Halloween-chic centerpiece. 
Whip Up A Scary Dessert- Your desserts can double as decor, too. Try making some Halloween dirt cups; chocolate pudding topped with Oreos, chocolate chips, and Belvita cookies. 
Send Test Tubes Invitations- Don't limit Halloween party decor to the big event itself. Make sure your invitations are just as spirited and fun. 
Make A Googly Eye Wreath- You'll need a lot of ping pong balls, but the scary mass of watching eyes will be so worth it.
Paper Bats- Frame a doorway with flying paper bats for a super simple but fun Halloween vibe at home. 
Decorate your entire space with these terrifyingly terrific DIYs!